It has been eight years since Nicolas Eschbach left the corporate comfort of French commercial broadcasting giant TF1, where he was responsible for sales and acquisitions, to launch the independent company Indie Sales in May 2013. "We announced the company. in Cannes and spent the festival working. on acquisitions from our first list. Then we headed to Toronto with Moomins on the Riviera and Jean-Pierre Améris Marie's story,», Says Eschbach.
This year, the company arrived with one of its best Cannes formations to date. Eschbach and his team, led by Florencia Gil and Simon Gabriele, sales and marketing manager, who oversee acquisitions and work on sales, manage the sales of six Cannes titles.
Powerful suitors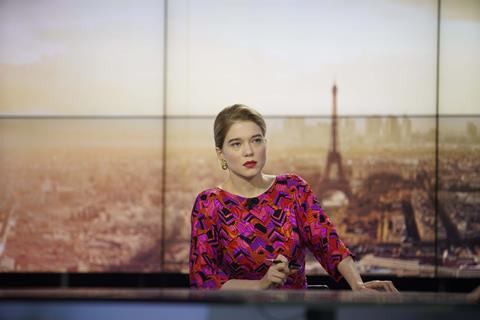 In official selection, he has the film Competition by Bruno Dumont France, with Léa Seydoux in the role of a famous journalist who tries to escape the public eye; fashionable first feature film Playground by Laura Wandel, premiered in Un Certain Regard; and the environmental documentary by Flore Vasseur Bigger than us, executive produced by Marion Cotillard. In the parallel sections, it represents the title of the Directors' Fortnight Magnetic beats and opening of Critics' Week Robust, with Gérard Depardieu and Déborah Lukumuena, as well as police drama Bruno Reidal: Confessions of a murderer.
"We had been discussing with buyers for three weeks already when we arrived here, thanks to the pre-Cannes screenings," explains Eschbach. "We did not show our Cannes films, preferring to wait for the festival to get reactions from the press and the industry there. Films have reached us through various routes. Simon Gabriele manages acquisitions and tours all markets and project events. We all talk about it. I also bring projects through my network of producers.
Robust, for example, arrived on the slate via Isabelle Madelaine in Dharamsala, for whom Indie Sales previously looked after Claire Burger's Party girl, while France is the lead produced by longtime contacts Jean Bréhat and Rachid Bouchareb at 3B Productions. Denis Carot, who is one of the producers of Bigger than us alongside director Vasseur and Cotillard, produced Marie's story.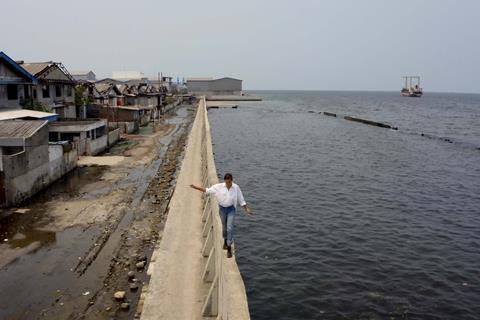 Cannes, the highly publicized Indie Sales, comes at the end of two difficult years for the company. Before the pandemic struck in early 2020, she was rocked by the sudden death of co-founder and producer Eric Névé at the age of 57. Névé, who oversaw the production and co-production activities of Indie Sales under the banner of sister company Indie Prod, had been a driving force alongside Eschbach in the business.
"It was a very difficult period, admits Eschbach. Fortunately, Eric's wife, Maud Leclair, took over. She is also involved in the production so it works well.
Key productions over the years include Stefano Sollima's organized crime thriller suburbs starring Riccardo Tozzi and Marco Chimenz in Rome-based Cattleya and drama acquired by Netflix The ruthless with Angelo Barbagallo at Bibi Film. "I knew Riccardo and Marco from my days on TF1 where I managed Romanzo Criminal, while Eric had close ties to Barbagallo, "Eschbach explains of the company's Italian connection.
More recent co-productions include Bosnian director Jasmila Zbanic Quo Vadis, Aïda?, which the company also sold. The Oscar-nominated drama, revisiting the events leading up to the Srebrenica massacre, involved producers from nine territories spanning Bosnia and Herzegovina, Austria, Germany, France, the Netherlands, Norway, Poland, Romania and Turkey. "It was a fantastic adventure, which continues as the film is still due to be released in several countries in the coming months," Eschbach explains.
It was just a highlight of a successful 2020 for independent sales despite the pandemic. "Of course it has been a difficult year, but good things have come of it," Eschbach says.
The company forged closer ties with US buyers, selling Adventures of a mathematician to Samuel Goldwyn, Quo Vadis, Aïda? neon and Dead and beautiful shiver. Online publications from Quo Vadis, Aïda? by Curzon for the UK and Neon for the US saw it rise to the top ranks of the indie streaming charts.
Looking at the progress of independent sales over the past eight years, Eschbach acknowledges that this has been a roller coaster, but at the same time expresses his satisfaction.
"I learned a lot at TF1, but I never looked back," he says. "I was 45 when I started the business. There is something special about starting your own label and building a team. It's great to be independent.
Source link